How we Teach
Arthur Murray Santa Rosa
The Arthur Murray Method
Developed over 108 years, the Arthur Murray method has helped countless people learn to dance. Our fool-proof method is proven and second to none. Even if you have two left feet or no rhythm, we can truly teach anyone to dance. Try our three-step method of private lessons, group classes, and practice parties, and you'll be on the dance floor in no time!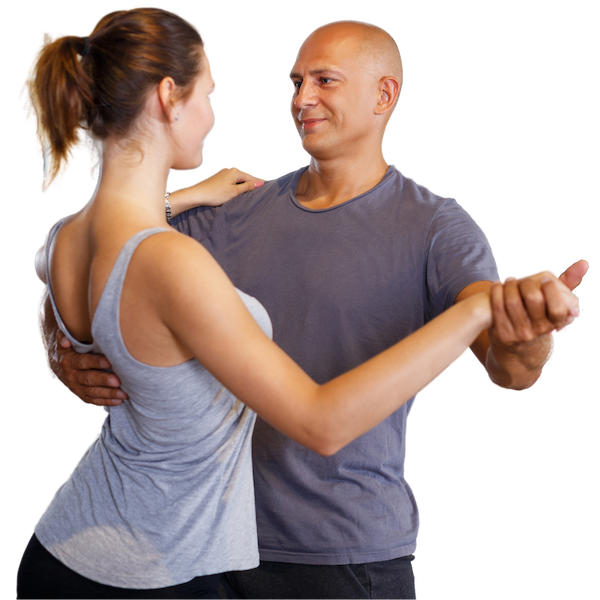 Community, fitness, romance, and more...
Why take ballroom dance lessons? Learning to dance is like opening up a whole new world of possibilities; there are so many benefits of dancing. Not only is it great for your health, dancing takes everyday moments and turns them into special memories.
Whether you're getting ready for an event, or just wanting to learn for fun, dancing is a great investment that will last for years to come. Getting started is easy, simply sign up for your introductory lesson and experience the benefits for yourself.
The Unit System
Private Lessons

One-on-one instruction is essential for learning quickly and easily.

Private lessons are personalized by what you are taught, how you are taught, and the pace at which you are taught.

Whether you want to work up a sweat or take it easy, stand out on the floor or blend in with the crowd, we'll customize a lesson just for you.

Group Classes

Group instruction is perfect for muscle memory and repetition.

Group class allows you to practice with a variety of partners. This ensures great dancing habits, good lead and follow, and the chance to meet other students in the studio.

While there are always plenty of people to dance with, you are by no means required to change partners.

Practice Parties

Your chance for practical application, before hitting the dance floor

Practice parties are a great way to practice all you've learned on your private lessons and group classes.

A chance to get comfortable dancing with others on the floor, to a variety of music, and with a variety of partners; all with the instructors there to help you work out any kinks.
New Students
What to expect on your first lesson
After answering a few questions about your goals, aspirations, and the look and feel you'd like to have, you'll be guided through a few basics by one of our highly-trained instructors.
You'll start to learn to dance on your very first lesson, and leave with a plan of action for the next few sessions.
At Arthur Murray, we've developed a fool-proof method to help you learn to dance the quickest way possible and achieve your goals.
Arthur Murray Quote